I'm Rannie Au Gogo

How may I assist you?

I am an initiated priestess, spiritual healer, & psychic medium dedicated to serving spirit & humanity using my divine gifts. I communicate and work with spirit, deity, and the elements in my daily life in order to heal and strengthen our relationships with the supernatural and Mama Earth. Through my work with the divine, I have helped hundreds of unique individuals, experience deep healing, divine manifestation, and other very profound miracles.
My story
Finding purpose with the divine

At a young age, I could see and feel spirit. For a long time, I did everything in my power to try to block those gifts. This lead to alcoholism, anxiety, and depression in my young adult life. I didn't realize the alcohol was actually lowering my vibration and making me more susceptible to lower vibrational entities. Sometimes to a point where an entity would take control of my body to reveal a message from the recently deceased to a loved one at random. Now those were scary fucking times. Ha! I mean the people who received the messages were astonished and grateful, but I wasn't trying to have ghosts talk through me, like I was some sorta spiritual megaphone.

It may seem cliche, but there's really no denying a spiritual calling. It wasn't until I had a real spiritual intervention from my ancestors and patron deities, that I cleaned up my act and started pursuing my true path as a healer and walker of both worlds. I realize that part of my journey was to lean deep into the darkness in order to find my own special light. Experiencing my own darkness has given me the insight to guide others where ever they may be in their life. One must experience the chaos in order to learn how to navigate and guide others out of it.

I am now an initiated priestess, and healer. I now work full time with spirit- helping people make meaningful connections with their loved ones, mending ancestral wounds, moving lost spirits into "the light," and giving spiritual guidance and healing to those who need it. I can honestly say that every day I wake up excited to do the work that I do, knowing that I have the opportunity to help others heal and make meaningful spiritual connections. I feel so honored to see and experience the warmth of healing and reuniting beloved ancestors and spirits with the light. When I receive the wonderful feedback that I have touched peoples' spirits in such profound ways, and changed lives for the better, my heart swells with gratitude. I feel blessed to finally have true purpose. I get to show people that miracles are real and talk to ghosts every day, and I guess that's pretty fucking cool. It might seem wild to work with ghosts and deity everyday, but nothing in my life ever fully made sense until I started working with both worlds and helping others make their own divine connections.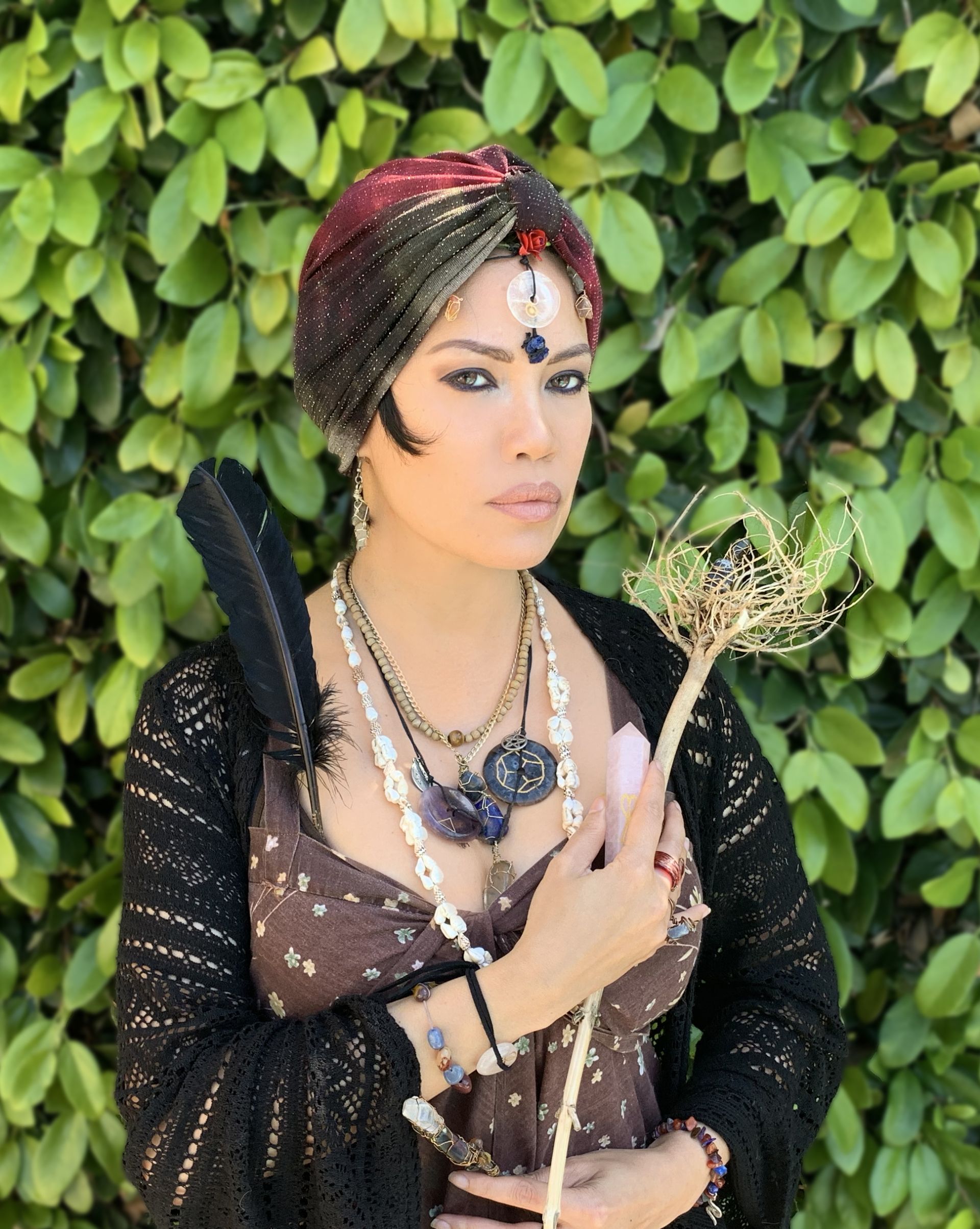 Number of happy clients
500+
Spiritual initiations and certifications

5
What my students have to say
"I am so grateful to have had a personal reading and to learn from Rannie's classes. Rannie helped me realize that I was chasing a connection with spirit for the wrong reasons. Through her teachings, I've been able to transform my thinking and invite abundance and love into my heart. I've learned so much about gratitude and how to care for my ancestors and guides through offerings, sacrifice, and connection. I never realized how easy it was to apply these teachings to my everyday life.
I am truly grateful for that healing and for being able to learn how to care for my guides as they have cared for me. Rannie has opened up a whole new world for me and I am excited to learn so much more."
Chia V.

Having the opportunity to be in Rannie's 'The Calling' course has been a huge blessing in my life, in ways I could have never imagined. What I thought would be just an informational style course on spiritwork and magickal materials, was something that opened up doors in my life. When focusing on the course, I suddenly received so much abundance; job opportunities came to me, I experienced more peace of mind, and miracles legitimately happened and continue to happen in my life. While it's true that Rannie shares so much of her wealth of knowledge with us about spiritwork and magick, this course is so much more and is a once in a lifetime opportunity. What's more, having a community of people experiencing and learning together has been so fun and rewarding and expansive. Would highly recommend this course to anyone looking to expand their lives! ."
Steph Bulante

"If you're seriously thinking about leveling up your spiritual game, then look no further and consider signing up for "The Calling." When I learned that Rannie was hosting a multi-month course, I jumped at the opportunity and signed up. She has put a lot of heart and soul into creating her coursework, which includes videos, PDFs, MP3s, and monthly live meetings. Her guidance and knowledge through this work has changed all aspects of my life for the better. In addition, I feel much more confident in my spiritual practice. If you're on the fence about signing up, I suggest booking a session with her and/or checking out her YouTube channel where she offers free resources for starting a spiritual practice. I am so blessed to be learning from Rannie along with my classmates. I feel like this is the guidance I needed all this time to unlock my highest potential. "


Vee V.
Co-create your reality with the divine now!

Created with